When we think of agriculture and the Mississippi River, we see great barge transports, USDA healthy watershed efforts and silo-framed farms rolling over plentiful waves of grain. We should dig a little deeper for clues agriculture may have for the River's future. 
Today the sustainable agriculture movement is changing the face of American agriculture. How? They're doing it through restaurants, school lunch programs and farmers' markets in every community. In short, they're engaging the public. 
It wasn't always that way. The movement got its roots in the mid-20th century in response to modern farming techniques and mechanization. Just as sustainable agriculture started in the 1940s and '50s based on science, our understanding of rivers has been greatly influenced by science. We know from researchers that rivers (and lakes and oceans) are ecological systems and their systems require holistic and integrated approaches based on science. 
But sustainable agriculture, along with the environmental movement in general, got a big boost in the 1960s and '70s from the writings of popularly read authors Rachel Carson (1962, Silent Spring) and Wendell Berry. Does the Mississippi River have a counterpart? Different authors have written about the Delta (Mike Tidwell's Bayou Farewell) and the Flood of 1927 (John Barry's Rising Tide). T.S. Eliot wrote about the River as a "strong brown god". Samuel Clemmons version isn't engaging the American public in the Mississippi River's future, but rather its past. Perhaps Paul Schneider's  Old Man River will go farther? Time will tell. 
What's striking is the exponential leap in public support for sustainable agriculture in the last 15 years. The lessons come from moving the sustainable agriculture debate beyond science to the public. For agriculture, this has happened through the expansion and great public acceptance of farmer's markets and restaurants specializing in "farm-to-table" cuisine. Science still plays a role. But public engagement has grown awareness, acceptance and support exponentially. 
So how do we give the Am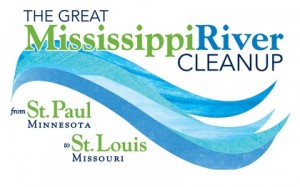 erican public an appreciation for the whole Mississippi River, America's great waterway?  The answer is to share more about the whole River, its vastness and complexity. Here's where borrowing from sustainable agriculture comes in handy. In addition to publishing papers on the science of the river and holding public hearings on its infrastructure, take the experience of the whole river to the public. Groups like Living Lands and Waters and the Corps' "Our Mississippi" staff know this well. We at America's Waterway plan to combine information, traditional media and on-line engagement around the whole river, too. 
The need is for all of us who work on the River to begin engaging the public in the conversation about this great River and its future. The lesson we need to take from sustainable agriculture is that until the public gets involved, we'll just be talking to each other.